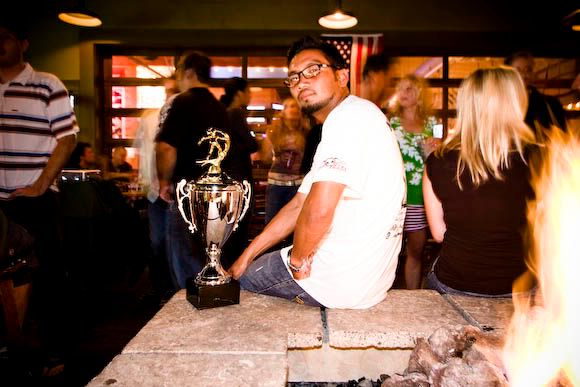 Photo: Brody
Takahashi and friends gathered at the La Jolla Brew House over the weekend to celebrate a tremendous season in NSSA.
Takahashi surfed in both the Masters and Seniors divisions and when it was all said and done he took home 18 wins, 5 seconds, 1 third, 1 seventh, 2 Conference Titles, 2 Regional Titles, 1 Western Title, and Two National Titles!
You are the man, Rick!
All the best from the crew at Rusty!