That's right folks... Rusty's very own, Johnny "Monster" Maher and Jamie O'Brien, have entries in the Billabong XXL Global Big Wave Awards!
Maher has been pushing the envelope at insane waves like Cloudbreak, Fiji when it is bombing and maxing out Puerto Escondido, Mexico! The particular wave that Maher entered, under the category of "Ride of the Year," was an enormous set wave at Puerto that he PADDLED INTO and pulled an unbelievable disappearing act, only to be spat out way down the line, causing the entire crowd on the beach to go nuts! Plus J.O.B. has entered a crazy drainer at Teahupoo for "Monster Tube of the Year"!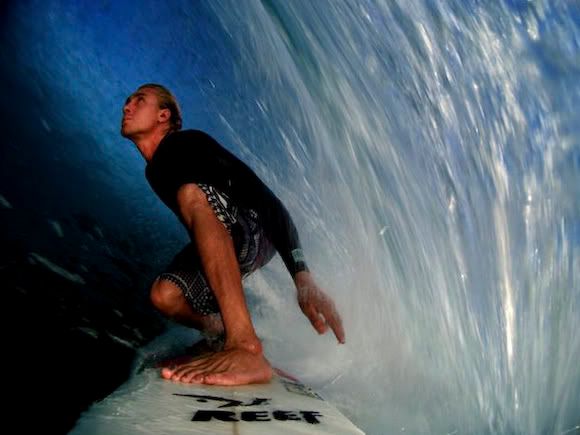 "Monster" Maher spent some time shooting some self portraits with a nose cam
The Billabong XXL Challenge is reserved only for true hellmen and Maher has definitely forced his way into that category. The contest is high stakes, but also has high rewards:
Billabong XXL Ride of the Year Award:
The Billabong XXL Ride of the Year Award will be won by the individual surfer who, based on review of available video images by a panel of experts demonstrates the most advanced and committed level of big wave surfing performance during a single successful ride during the annual event period. Judging criteria is purely SUBJECTIVE and will calculated from the votes of a large panel of surfers, photographers and surf magazine editors and writers. The first prize will be awarded in the amount of $50,000. Second prize will be awarded in the amount of $5000. The XXL Ride of the Year finalists finishing third through fifth will receive $1500 each. The videographer who captures the definitive video clip of the winning ride will be awarded $5,000. (billabong.xxl.com)

Charging Backside!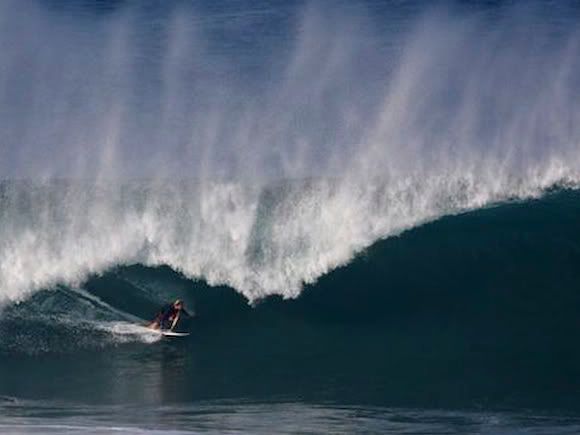 Maher's wave has a solid chance at taking home the prestigious title of "Ride of the Year." So, let's all root him on as he continues to boggle minds!
Text: Brody